July 30th, 2008 Posted in
Affiliate

Print This Post

Email This Post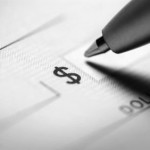 For some of you dishing out a couple bucks here and there doesn't really put a dent in your pocket. However, for some of us we don't always have that luxury. Since I host several sites, the cost of the web hosting starts to add up: resulting in a need to create some addition revenue outside of my regular job.
How to Fund a Website
While this is not the only way to fund a website, I have recently been introduced to RevResponse, a website that helps people like me pay for this crazy addiction. In particular, I found RevResponse to be more unique than other affiliate websites. I find the idea that "RevResponse helps you present FREE content that's of genuine value to your site visitors" to be a great advantage for both myself and my readers. Being able to provide readers with FREE content is one thing, but to be able to provide them with FREE magazines is another.
Additionally, RevResponse is running a July promotion that allows people like me the opportunity to receive a $50 bonus. As you may recall from my post You Too Can Be a Webmaster, I am a fan of PowWeb for my hosting solutions, so being able to get a FREE $50 will keep this site up and running for 6.435 months!
Although the price of technology is decreasing, it helps to know that there are ways to help recoop the costs.