August 2nd, 2008 Posted in
Career
,
Technology

Print This Post

Email This Post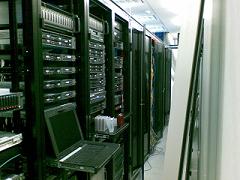 Five years ago I stumbled upon a job as an IT administrator for a professional hockey team, the Buffalo Sabres, with minimal knowledge of Windows Server and a basic understanding of network concepts. Since then, I have acquired and accumulated a plethora of IT skills and working knowledge of information technology as it relates to business; I start managing one room of five or six servers to managing a large scale computer network that spanned eight states. If this type of career path is interesting to you, read further as I will give you the tips and tricks I have acquired through the years.
Before My Technology Career
In my years prior to having any career in IT, I always spent time fixing computers or building new computers for myself, friends or family. Whenever there was a problem, I would assure people that I could fix it, even if I had no clue at all on how to. In my opinion, this is the most important part of who I have become today, this is how I learned to effectively and efficiently scour the internet in search of solutions to problems (and I am not referring to Scour.com, I am referring to Google.com which is the best search engine for this job). During this time in my life I was able to fix a wide range of problems, I learned how to deal and handle customer support, I figured out how to create small home networks, and most importantly is I learned how to find a solution for everything.
The Beginning
In the early years, I was crazy about technology and how it worked. On my first official day on the job I learned how to create new users in Active Directory and how to manage network shares. To be able to be comfortable in an entry level position in an IT department, I would recommend spending some time learning the basics on Windows Server 2003 and/or Windows Server 2008; luckily, these products are available with demo licenses when you buy certain books or study guides, they are also available as trials from Microsoft.com. I would spend hours playing around on the companies servers, trying to find things to learn about; that's when I got on my certification kick.
Certification Addiction
Second to knowing how to use the Internet to solve almost every problem, my new found attraction to being certified is what drove me further down the technology career path. I started small, and with something I was very confident about, CompTIA's A+ certification. Since I had years of experience fixing, building and installing computers, I felt that this would be an easy exam to pass. Although I was extremely confident, I didn't want to risk failure so I went out and bought a little red book with a golden/yellow line across the top. These books, known as "Exam Cram 2", were soon to become my best friend. Exam Cram 2 books cut through all the BS and gave you the core information needed to pass an exam; however, don't rely solely on these books which I learned later on. They only work if you already have an understanding of the material and concepts. And after 1 week of studying, I took both parts of the A+ exam and passed, with flying colors.
With my A+ achievement, I immediately went to see which certification I could pass next; I put the CompTIA Network+ is my line of fire and did the exact same thing that I did for the A+. This too resulted in another successful trip to the testing center. At this point, I felt that I had been able to move onto a harder and more advanced CompTIA certification, the Security+. I figure this exam would be a breeze like the previous two certifications I had taken; I was wrong. Like the A+ and Network+, I went to the local Barnes & Noble, picked up a copy of Exam Cram 2 Security +, read through the book in a week, walked into the testing center and FAILED. I was crushed, especially since it was a failure by only 1 or 2 questions.  That is when I decided to focus solely on what I knew; and that was the start to my MCSA track.
Since I had a lot of experience with Microsoft Windows XP, I decided that my first Microsoft exam I would take would be the 70-270. This proved to be the right decision. Taking this exam was a little more stressful than the CompTIA ones, although I had been working with Windows XP in a corporate environment for close to one year and was confident in my knowledge of the operating system, my recent failure plagued me. After a confidence boost from my boss, a copy of my oh-so-famous Exam Cram 2 book, I went to the testing center and aced it. I felt invincible, and decided that I was going to have my MCSA within three weeks. I scheduled the 70-290 and the 70-291, the last two Microsoft exams I needed to become an MCSA.
Just like the 70-270, the 70-290 was something that I had a lot of working experience with. I did my regular jig and dance, and passed it; however, the 70-291 was a different story. I went into the 70-291 thinking that I knew it all. I was wrong; the 70-291 was a monster. I scheduled the 70-291 through a promotion Microsoft had, which allowed you to have a free retake if you failed the exam.  The first time I took the exam I was fine, calm and cool. But I failed!! Determined to have my MCSA by the end of the month I re-scheduled a week later and failed again!!
The double failure proved to be the end of my test taking, not because I wanted to stop, but because I became extremely busy. I had been hired at a new company to run a computer network with over 1,400 named users. I put all my time and efforts into that, and have yet to go back to finish that last exam.
Get a Mentor
Certifications were great for my career; they pushed me to learn more. Sometimes the certification weren't enough. Having a mentor helped me immensely. My technology mentor was a local technology consulting firm owner, with a wall covered in certifications. He taught me the ropes on so many aspects of technology. Although I never went on to finish my certifications, my mentor was the reason why I am now qualified to work on Cisco equipment, administer Citrix environment, and handle Microsoft Server inside and out. At this point in my life, I switch my mentality to really knowing how to work on systems instead of relying on a book to say I knew things. In the end, the hands on experience was much more beneficial, and the certifications are more for show (although there are some certifications which are worthy of praise: CISSP and CCIE for example).
To Summarize Everything
If you have a passion for this technology stuff, you will be able to make a career out of it. Put time into knowing the systems you plan on working with. Use certifications as motivation and as a way to show off. And lastly, find a mentor that will help keep you on track.
Resources I Used
Exam Stuff:
Get Certify 4 Less – great site for discounted exam vouchers.
Cram Session – perfect for comparing certifications, learning about their ROI and other exam resources.
Forums:
P.S. – If you want to donate to my fund to take the 70-291 one last time, feel free to. Maybe that will give me the motivation I need.