December 19th, 2008 Posted in
Career

Print This Post

Email This Post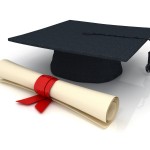 I am back on a certification kick, this time focusing on IT Security; and since it is related to technology, I figured I would share my methods and secrets of what I do to prepare myself for the big day. There are 5 milestones that I will follow for every certification exam that I take: selecting a book, setting up a lab environment, searching for online video training, taking practice tests, and finding an exam voucher. Now you may find some of my techniques overkill or a waste of time, but this is just my way of approaching certifications. Take what you want and throw away what you don't.
Book Selection
As much as I hate reading, it is extremely important to find the right book for the certification. There are some key things to pay attention to when selecting a book. The first thing is to determine how well you know the subject and testable material. This will require a little background information on the exam itself and is a great time to check out the website Cram Session. Cram Session is a site designed for people to learn about and comment about IT Certifications and the exams to that you take to get them; commonly you will get feedback on the difficulty of the exam and materials that other people have used in the past.
After looking at Cram Session, if you feel that you know the material I would suggest an ExamCram2 book. These books are designed to just breeze over the test topics and give you a refresher course. They are quick reads and aren't meant for learning the material. On the other hand, if you aren't comfortable with the material you will need to buy a book that has a focus on educating a reader on the subject matter.
Lab Construction
You may have read 10 books cover to cover, that doesn't mean that you are ready for the exam. These certification exams are meant to test both knowledge and execution; although some exams are more focused on the theory while others may be more focused on the execution. A good way to find that out is to read some user comments on Cram Session. When you are taking an exam that requires knowledge of execution, a lab environment becomes extremely important; or if you have the luxury of being able to use a working environment even better. Most labs will require multiple computers: some servers, some clients, some infrastructure. Luckily for us, the use of virtualization has made this much easier. I will typically setup all of my lab environments with VMWare Server, this is a free product that VMWare offers and is great when it comes to setting up a test lab that require multiple computers, servers  or clients. If you are working on the infrastructure side of things, Cisco offers a program called Packet Tracer which will allow you to build a virtual network infrastructure with Cisco equipment.
Online Video Training
Although it's not the most important thing, and it can be looked over, sometimes it's nice to watch a couple video based trainings on the certification that you are taking. If you are taking any of Microsoft's certifications, they have made video's for most of their technologies and are available at TechNet; and the best part about it is that it is free.
There are plenty of video training sites out there, most of them require that you pay. Personally, I would avoid paying for any type of video training. If it's free, give it a quick once over and see if you learn something. If it's not, then move on. Another thing to note is that some of the books that you buy will come with a video training DVD or CD. Although video training is not a key part of my learning process, it is sometimes a nice supplement and change of pace compared to reading.
Practice Exams
Taking practice exams is the most important part of my certification studying; after all, you need to pass an exam to get the certification and we all know practice makes perfect. Although I have yet to achieve a perfect score on a certification exam, I owe most of my success to Self Test Software. Self Test Software is a company that has testing software and practice exams that mirror the tests that you will take for a certification. The best part about Self Test Software is that it has a certification mode, flash cards and a practice mode (which allows you to target specific areas of the test).In addition to Self Test Software, most books will include practice exams at the end of the book, and even practice questions at the end of each chapter/section.
Exam Vouchers
Last but not least, I like finding exam vouchers. Although this doesn't add any value in terms of knowledge, in helps save your wallet. For the past 4 years I have been using Get Certify 4 Less for my exam vouchers. Typically I will buy the exam voucher and Self Test Software bundle. Or if there is an early expiry voucher I will get that. An early expiry voucher is an exam voucher that must be used by a certain date, typically within a week or two. One trick to the early expiry vouchers is to buy them and schedule the exam right away; after the exam is scheduled, you have the ability to reschedule the exam. Just a way to save even more money.
In Conclusion
Taking a certification exam can be exciting, stressful, intimidating, etc. These are just the steps I take to help ensure that I have a better chance at passing while saving some cash too. Everyone has a different method to their madness, and feel free to add on to my method in the comments section.