June 19th, 2008 Posted in
Lists

Print This Post

Email This Post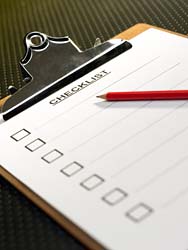 Being born in the 80's I was lucky enough to catch the technology wave, I grew up with computers and have had one in the house since I was 5. However, when growing up with this luxury, I sometimes forget that technology is still not fully embraced by others. Therefore, I have come up with a list of 10 things that everyone should try electronically at least once in their life.
Approximately 75% of the population in the USA and Canada are using the Internet (estimate from Internet World Statistics), but I feel that their sole purpose of using the Internet is for e-mail, IM and surfing the web, which I am not knocking at all. These people are the specific people that I am challenging to make an attempt to broaden their technology horizon, along with the rest of you.
1. – Pay Bills
As much as we all love to pay bills, this is one thing that the internet has made so easy and secure. When it comes to paying bills, I tend to be dilatory, and I am fortunate enough to have the Internet to thank for not having any late payments. The great part about paying the bills online is that you are able to pay the day that things are due or earlier if you prefer. In addition, you have an electronic confirmation unlike the post office unless you pay for it. And for those of you who like a paper trail, which I will get to in a little bit, you can print out your electronic confirmations for your filing cabinets.
The most common way to pay bills online is either through web banking or direct; I prefer direct so that I can wait until the last possible second until I pay my bills. To pay direct, look on your bill and see if there are any instructions; chances are you will log on to the company's website, setup your account, and pay your bills. Some companies allow credit card payments, so for those of you with great reward incentives charge it up (but just make sure you pay off your credit balance), and others ask for an electronic check, which means giving them the routing number and the bank account number from your checkbook.
2. – Check Your Credit Report….FREE
I am sure you have all heard the FreeCreditReport.com commercial with the annoying song; however, the truth of that is they want you to pay for their service, surprise surprise! The good news is that Americans are entitled to a free credit report every 12 months; if you read between the lines you will find out that you are able to receive 3 reports every 12 months. How you ask? It's easy; there are three nationwide consumer credit reporting companies that we deal with: Equifax, Experian and TransUnion, and we are entitled to receive one free credit report every 12 months from each of them. So every 4 months you are able to get your credit report 100% free.
3. – Shop
This is one of the great joys of the Internet; imagine Christmas shopping without the crowds or drop shipping a present to someone on the other side of the country. In addition, anything you could want or imagine is online somewhere. I will just give you a list of my shopping favorites: Woot, NewEgg, MonoPrice, Adam Lippes, Buy, SlickDeals, FatWallet, and Restaurant just to name a few. To find other online store that you may be interested in try a product search using a search engine like Froogle.
4. – Archive Paperwork
As promised, it's time to talk about the power of archiving electronically instead of with a file cabinet. I know it's not easy to teach an old dog new tricks; on the other hand, when the new trick saves you space and time, it may make the job easier. To start archiving your paperwork electronically, I would recommend two things:
An organized file structure on your computer
An external hard drive to backup your files
To archive paperwork, just scan anything paper you want saved into the computer, then save it to the appropriate folder. Typically you will deal with Adobe PDF files, which is a commonly used and will work on all platforms.
One example of how I have effectively used this idea is with my school work during my Graduate Studies. At the end of each semester, I take all my notes and handouts and scan them into my computer. I then save them to my School folder under the class name, for example: D:\School\MGI601.
5. – Take a Class
This is mainly for people that are out of school; however, for those of you that are still in school if you haven't taken a class online, you may want to check and see if any courses are available electronically. Why would I suggest taking a class online? Simply put, it's at your own pace and it should be something that interests you; furthermore, I am all for expanding one's knowledge and what better way than to take a class. McGraw-Hill has some more formal classes, but do a search online to find something that you are interested in and go from there.
6. – Search Public Records
You know you just can't resist. Who are those odd neighbors across the street or how much did your co-worker end up buying their house for. Is it ethical? That is something you'll have to determine. Is it fun? Oh yeah, you bet it is! Specifics of how to find the public records online in your area may take some time, but if you want some help let me know. The best place to start would probably be your state website, for example New York State's website is www.state.ny.us (Court Filings), and Florida's is http://www.myflorida.com, and so on. In addition to state websites, county websites are a good resource. For example, the Erie County website in Western New York has a great website for finding real estate tax information.
7. – Join a Forum
Helping others is sometimes more enjoyable than you think. Forums are a great way to learn and teach, work problems out, rant, vent or joke around. Being that I am a computer guy, I like to use Forums such as Tek-Tips and MSExchange, but there are forums out there for everyone.
8. – Explore Half and Amazon
I purposely left these two sites out of my Shop Online section. Why? Because this sites deserve their own recognition. There are so many times where I found things that I liked because Half and Amazon recommended them to me. I know a lot of other sites do this; however, these two do it the best and very affordable; some items are available by regular folk. It is also possible to sell your things on both of these sites, and avoid that auction like feel. Half.com is part of eBay and is great for finding Books, Textbooks, Music and Movies for a fraction of the price. Amazon is an even bigger monster, as you can find everything and anything on that site.
9. – Use Craigslist
What is craigslist? Online classifieds, even my grandma loves them. This site will allow you to look at and post classified ads free of charge. The website is based around geographic areas, which differs from sites like eBay. Another nice perk of Craigslist is the FREE section!!! Yes, people post things that are free for you to take; like they say one man's trash is another man's treasure (or woman's).
10. – Try Social Networking
Social networking is a great way to connect and network with people you know. If you are afraid of making your private life public, social networking sites allow you to keep you profile private. Choosing a social network that is right for you is important; there is nothing wrong with belonging to all of them, but if this is your first experience you may want to start small. The three big ones in my mind are:
MySpace – Geared more towards the younger generations. A lot of focus on music and music videos. Along with posting pictures and comments.
Facebook – Very similar to MySpace; however, Facebook is a mainly a college crowd. Facebook started as college only users but since their inception they have unrestricted their registration.
LinkedIn – Unlike MySpace and Facebook, LinkedIn is geared 100% towards professionals. This has become a very popular recruiting tool and a working resume. Of all the social networking sites, I feel that this one is the most beneficial.
To recap, social networking is a great way to connect with old colleagues, classmates, or friend. There is even the chance of expanding your network.
Ending Remarks
So next time you are online, keep this list in the back of your mind. Broaden your Internet horizons and dive into some of these luxuries. If there is anything else that you feel I have missed, just leave a comment.